Invisible Braces and Retainers for Straight Teeth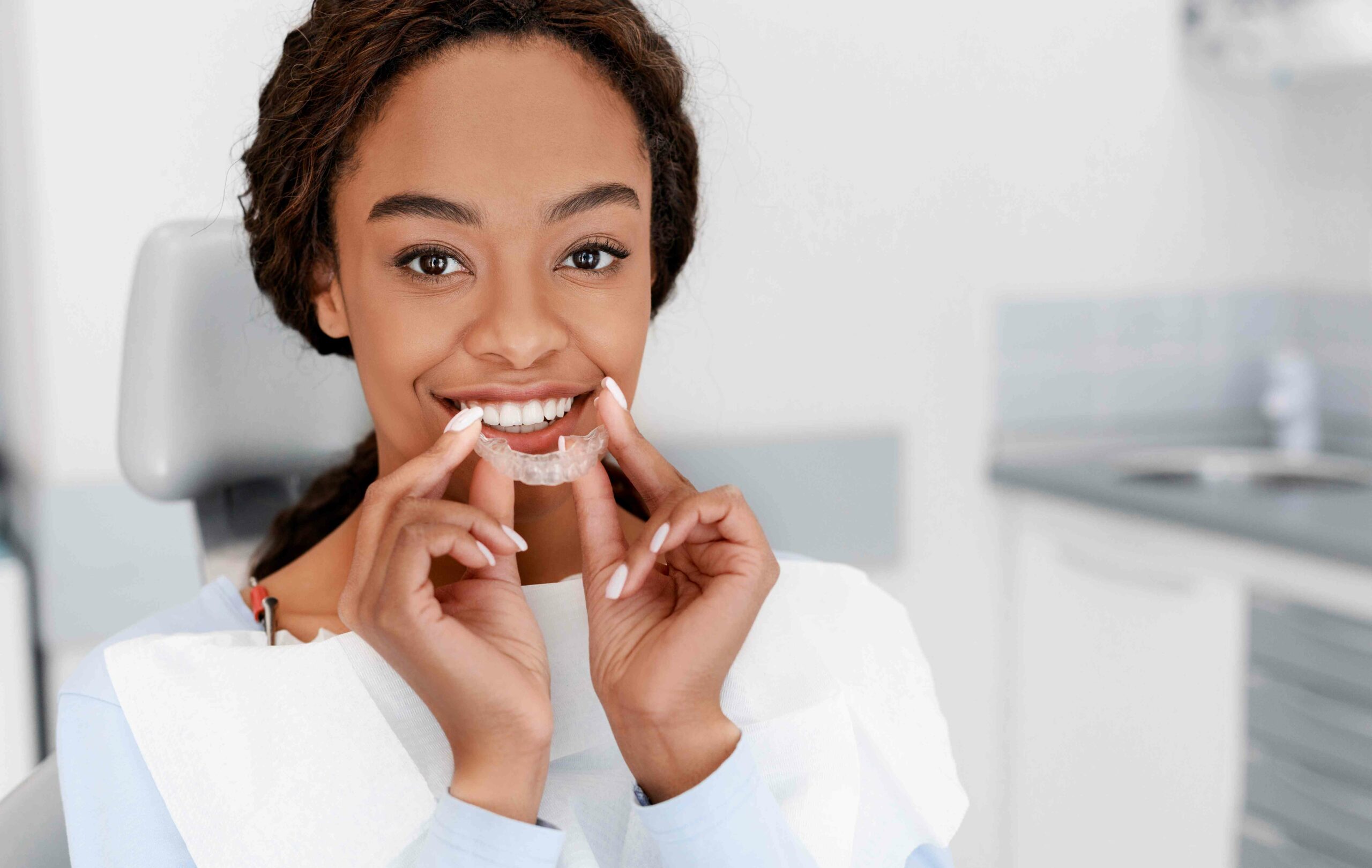 Everybody wants a great smile, and many of us need help getting there. More and more people are having success with clear orthodontic devices called aligners.
Braces use brackets connected by wires to encourage teeth to move. Aligners are a series of tight-fitting custom-made mouthpieces that slip over the teeth. Invisalign is the largest producer of clear aligners.
Clear (or "invisible") aligners aren't for everyone. Your orthodontist or dentist will help you decide what's best for you. Ask them if they have experience treating people with aligners. Get references or before-and-after images of their patients.
Can anyone get invisible teeth aligners?
Because the invisible aligners are custom-built for a tight fit, they are best for adults or teens. Straightening a child's teeth is more complicated. Young people, and their mouths, are still growing and developing; the doctor must think about this when setting up treatment.
Clear orthodontic aligners are typically used for patients who have mild or moderately crowded teeth or have minor spacing issues. Patients who have severe crowding or spacing problems — or severe underbites, overbites, or crossbites — may need more complex treatment.
How do they work?
Once a dentist or orthodontist decides how to correct your bite, they'll make a plan for moving your teeth. If you get the clear aligners, you'll be fitted for several versions that make slight adjustments to move your teeth over the treatment time.
They're made from a clear plastic or acrylic material and fit tightly over the teeth, and can be removed for eating, brushing, and flossing. You'll get a new aligner every few weeks to continue moving the teeth into the desired position.
How long does it take to straighten teeth using invisible aligners?
Treatment time with invisible teeth aligners is based on how much the teeth need to be moved or rotated. The more your bite is off or the more crooked your teeth, the longer it will likely take. Treatment usually takes between 10 and 24 months. But if you're an adult who had braces as a child, and your teeth shifted slightly over the years, you may need invisible teeth aligners for as little as 10 weeks.Because invisible aligners are not as precise as traditional braces, some patients may require a "refinement" of their teeth using braces for a few months to make other, smaller adjustments at the end of the treatment.
Why use invisible aligners instead of braces?
Avoiding "metal mouth" isn't the only reason to choose a clear aligner. Unlike braces, aligners can be removed, making it easier to brush and floss well; that helps maintain better overall oral health.
Is teeth straightening just about having a great smile?
Correcting crooked or misaligned teeth isn't just about creating a picture-perfect smile. It can help protect the long-term health of your teeth.
How much do invisible aligners cost?
Treatment prices for aligners are normally set by the individual dentist or orthodontist. You can also talk with your dental insurance and see if they cover orthodontic treatment, and if so, how much.Medical Reference
Sources
American Academy of Cosmetic Dentistry: "Orthodontics and Aligners."
American Association of Orthodontists: "Aligners."
Lydia Hall, spokeswoman, American Dental Association, American Dental Association 2011 Survey of Dental Fees.
Robert E. Varner, DMD, president-elect of the American Association of Orthodontists.